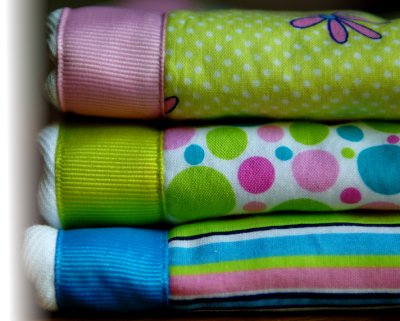 Care
All burp cloths are constructed with 100% cotton, heavyweight gauze, pre-fold diapers. All fabric is 100% cotton, except where noted.
Diapers and fabrics are prewashed in dye-free, fragrance-free detergent.
Simply machine wash with like colors and tumble dry. No bleach.
Use your preferred stain removal method for stubborn stains.
Please note - some trims do not take kindly to velcro (which can cause trim to fray). Use care when washing burp cloths and other items, such as bibs.